Lindsay Pulsipher Cast On True Blood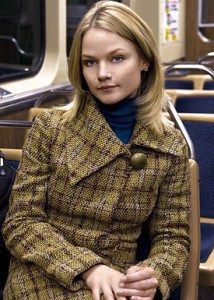 According to the Hollywood Reporter, Lindsay Pulsipher is the latest to join season three of "True Blood." She'll be playing Crystal Norris, some type of hippie-love child that connects with Jason Stackhouse and then dissapears into the forest on him.
At this point, I believe the only major character yet to be cast is Alcide's ex-girlfriend Debbie Pelt.
Spoilers on Lindsay's character Crystal after the jump!
Image from TVGuide (photography from the A&E show "The Beast.")