Once Upon A Time: Let It Go! First Official Frozen Shots!
So at Comic Con, "Once Upon A Time" showcased real footage from Season 4. Following the movie, Anna's getting married, Elsa is against it, and then there is other good stuff like Regina bringing back Sydney Glass (whose show "Revolution" was canned). Of course the preview clip is pretty much as impossible to find online as the leaked "Batman Vs Superman" teaser also shown there.
However ABC has released the first official photos of Elsa (Georgina Haig) and Kristoff (Scott Michael Foster). We also know Anna will be played by Elizabeth Lail, Tyler Jacob Moore will play Prince Hans, and the incomparable John Rhys-Davies will voice Pabbie the rock troll elder.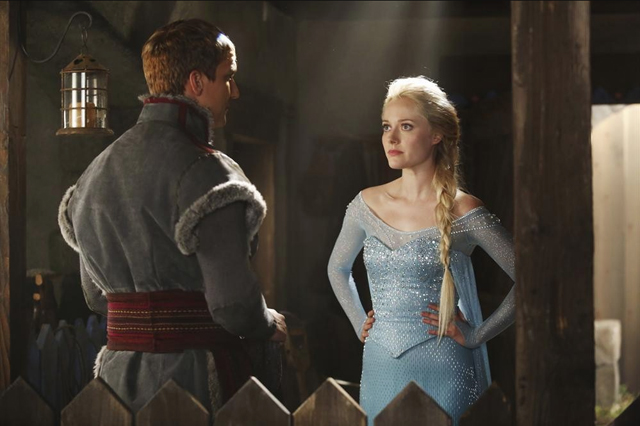 Images property of ABC.